The City of Calgary expands wastewater treatment plant to meet the growing population and increase energy efficiency.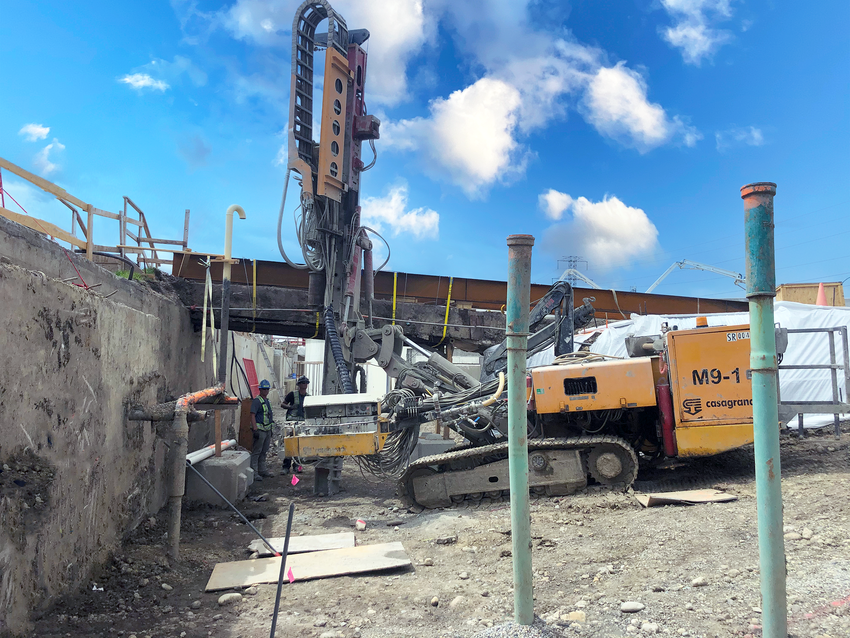 The project
The expansion of the City of Calgary's wastewater treatment plant includes installing secondary bioreactors, clarifiers, and additional treatment capacity. A new thermal hydrolysis facility will be added for solids handling and storage facilities and a new tunnel for outfall to the river. Ground conditions consisted of sands interbedded with deposits of gravel. Depth to bedrock ranged from 13 ft to 46 ft (4 m to 14 m), and groundwater was encountered 13ft (4 m) below working grade.
The challenge
The facility's stringent settlement criteria required a deep foundation solution to support the outfall tunnel, installed in a shallow excavation underlain with existing active utilities.
The solution
The geotechnical engineer recommended micropiles due to low-headroom and tight space working conditions. Keller installed nine micropiles with a permanent casing up to 46 ft (14 m) in length. To ensure the wet sand would not flow during installation, special care had to be taken with the selected drilling method. Several micropile locations were also redesigned to safety work around the utilities. With thorough coordination on-site, Keller finished the job safely and on time.