Critical releveling work needed to be done on the BNSF Bridge Sherman to ensure the safety of passing trains and passengers. Work was completed with minimal disruption to the train schedule.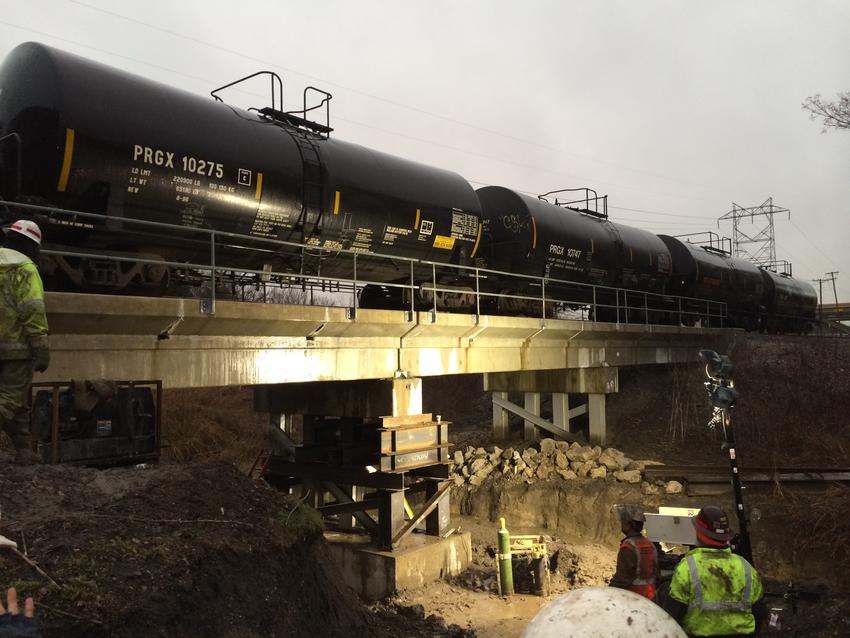 The project
The existing bridge bent had experienced excessive settlement due to the failure of the existing bridge piers. The movement was observed as each train passed the bent. The pier movement resulted in a slow order of forty-five miles per hour.
The challenge
The work had to be completed with minimal disruption to the train dispatch. The lifting of the bridge bent was required to be completed within a twelve-hour construction window when the track would be off-line.
The solution
Micropiles were installed to permanently support the existing bridge bent. A concrete pile cap was installed to connect the existing steel columns to the newly installed micropiles. A temporary steel lifting frame was built on top of the existing micropile concrete cap. The steel frame was pre-loaded hydraulically and the existing columns were cut loose. A hydraulic jack was utilized to lift the existing bridge bent to the construction elevation and the steel columns were repaired.