Keller provided a variety of ground improvement techniques while completing work two weeks in advance of schedule.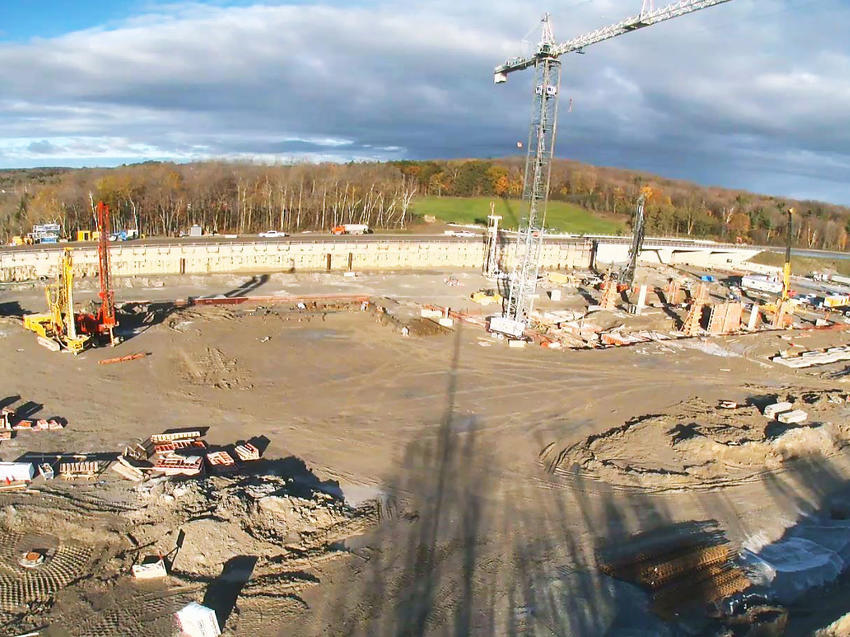 The project
Metrolinx is building a new GO Station at Bloomington Road and Highway 404, which will become part of the Richmond Hill Corridor. The station building will be integrated into a new three-story parking garage with 1,050 parking spaces.
The challenge
The subsurface profile varied significantly across the footprint of the proposed parking garage. Ground improvement was required to limit settlement and improve bearing capacity of the soft soils extending to depths of 16 m below the existing grade in order to support the proposed spread foundations. Supplemental geotechnical investigations revealed 15 no. different soil profiles within the footprint of the proposed structure.
The solution
Aggregate piers were initially proposed for the primary ground improvement technique based on the results from the preliminary geotechnical investigations. However, aggregate piers, mix modulus columns and rigid inclusions were installed to address the variability in the subsurface conditions as identified during the construction stage of the project. Modulus tests were conducted on sacrificial pre-production aggregate piers and mix modulus columns and static compression load tests on sacrificial pre-production rigid inclusions.
Project facts
Main contractor(s)
Kenaidan Contracting Ltd.
Engineer(s)
Keller - Ground improvement
Aecom - Structural Design