Keller's innovative redesign of the floating platform helped overcome low water conditions.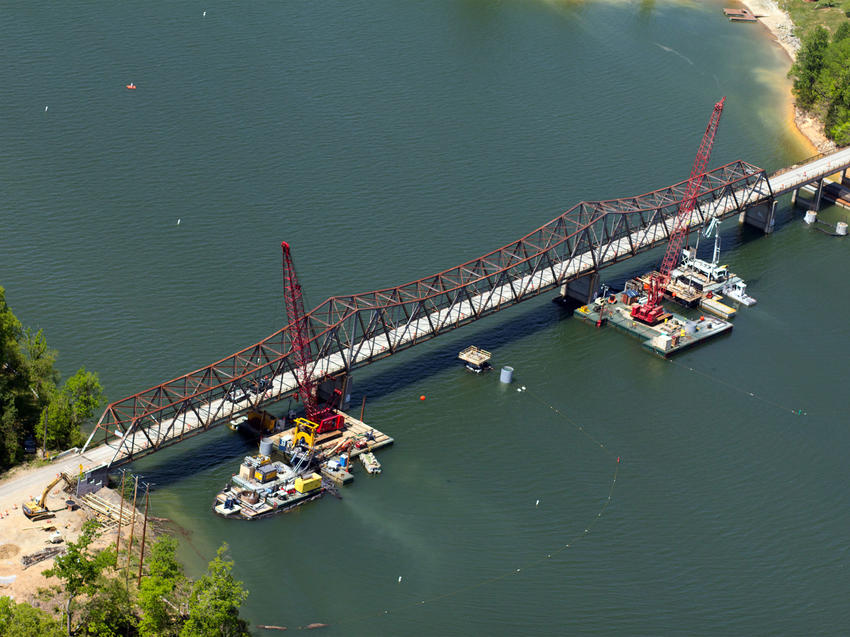 The project
Avens Bridge sees some 2,000 vehicles pass across it daily, and there is lake traffic underneath as well. The original bridge was built in 1949 and was in need of being replaced. Keller installed the deep foundation support for the project.
The challenge
This project required drilling into 90 feet deep water off of a floating platform. Matters were complicated when a 22-foot drop in lake level protruded the installed casing 30 feet above the waterline, leaving minimal water for the can to float on and only 6 inches of allowable verticality. Boulders and sloping rock were also a challenge throughout the site.
The solution
In-house redesign of the float can top-frame allowed the float can to be effective in low water conditions. Keller installed eight drilled shafts through overburden and rock. The shafts were 96 inches in diameter with lengths ranging from 42 feet to 102 feet. They were permanently cased with galvanized casing through the water and soils and seated into the bedrock. All of the concrete was placed using tremie concrete procedures. Work was successfully performed on floating platforms.
Project facts
Owner(s)
Viginia Department of Transportation
Main contractor(s)
Orders Construction Company
Engineer(s)
A. Morton Thomas & Associates, Inc.