Keller used techniques previously used for historic structures and real-time monitoring to communicate positive results to the Diocese and maintain the integrity of the historic structure.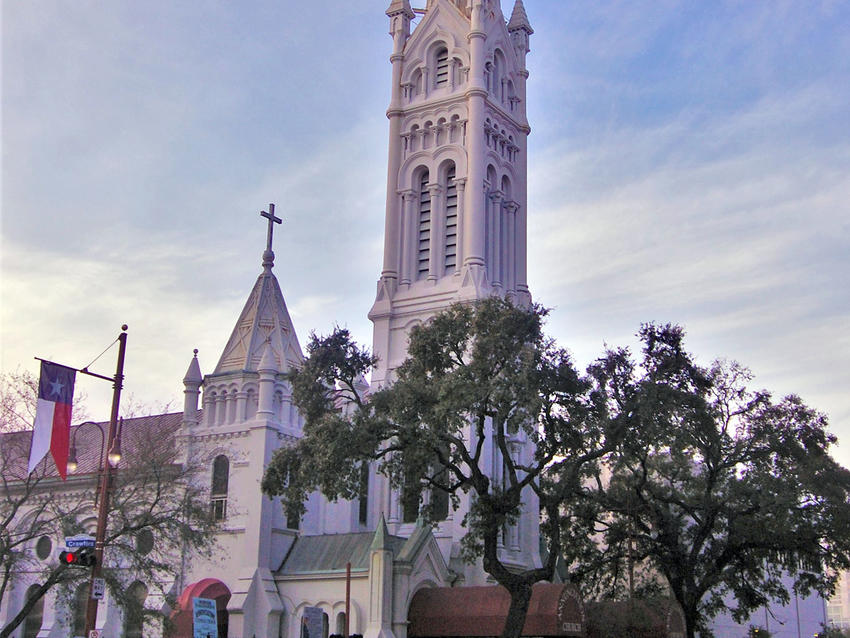 The project
Annunciation Catholic Church is a historic landmark and the oldest existing church building in Houston. The structure was experiencing cracking of the interior and exterior walls and above the arches over the north and south side entrance wings. Settlement of the sanctuary slab-on-grade foundation had also occurred and the bell tower was undergoing out-of-plumb tilting and twisting. All of the structural distress was directly attributed to shrinking of the expansive clays underlying the church foundations.
The challenge
Remediation to alleviate the structural distress required the temporary removal of furnishings and floor boards, careful containment of spoil material, and restoration of the work area after each shift. Also, the work schedule was inconsistent, with limited shift lengths and frequent interruptions to accommodate church activities.
The solution
Keller developed a stabilization program using fracture grouting to plumb and relevel the 210-ft tall bell tower and lift the north and south entrance wings of the church. Triple system jet grouting was then performed to permanently support and stabilize the foundations of the bell tower, the north and south entrance wings, and the perimeter of the sanctuary. The real-time tilt meter and vibrating wire extensometer monitoring program provided ongoing reassurance to the Archdiocese that the grouting programs were effective in safely achieving the project objectives.
Project facts
Owner(s)
Roman Catholic Archdiocese of Galveston-Houston
Main contractor(s)
Fretz Construction Company