Keller successfully provided access for over 7 miles of the Right of Way through sand dunes and in extreme desert weather conditions.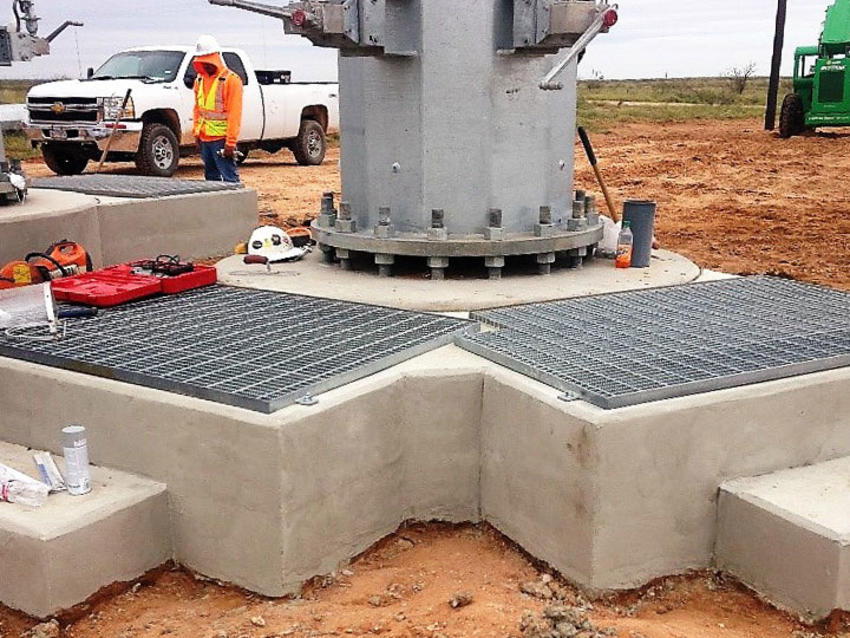 The project
A stretch over seven miles of an existing 69kV transmission line through southern Andrews County, Texas required rebuilding. This area has desert weather conditions which posed many challenges to operations and crews.
The challenge
The job site was isolated with limited access points, which led to challenging desert conditions. Severe winds, excessive temperature swings, sand dunes, and hazardous wildlife on the right of way during project construction required special precautions for the protection of personnel and the efficiency of operations. Additional concrete work was required for switch stands at various locations along the ROW.
The solution
Keller developed a matting plan to provide access and reduce the impact on the ROW. Special mix designs were used for the various weather conditions and delivery times. Our crews guided concrete delivery drivers on the mats to maintain safe and efficient deliveries. Crews trained on hazards specific to the job including high heat, severe cold, and precautions for wildlife of the region. Crews were experienced in concrete work for the switch stand construction.