The 20,000 square foot treatment area of the American Honda Office and Warehouse was stabilized while keeping it fully operational.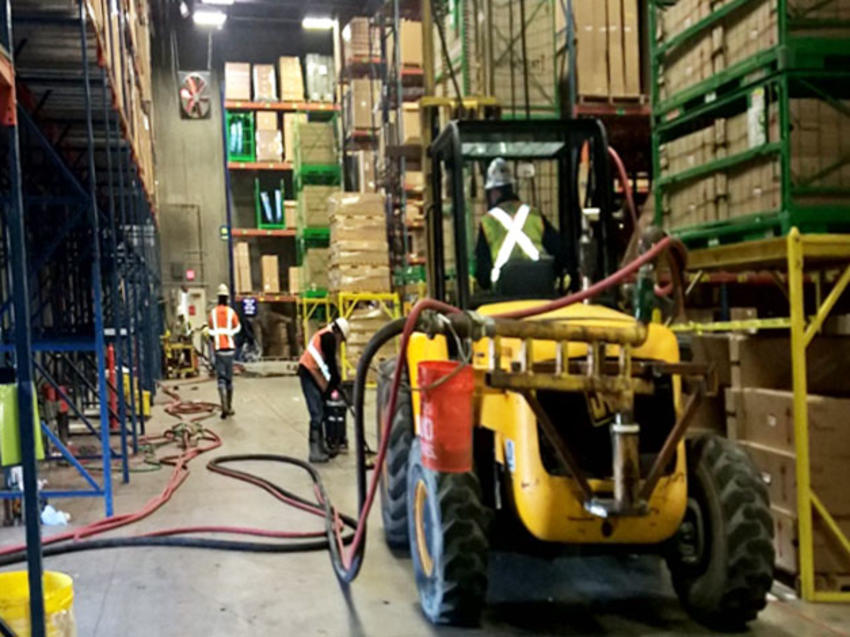 The project
The American Honda Distribution Center was constructed in the early 1980s and has since experienced substantial foundation movement due to expansive soils (Eagle Ford Formation). Keller was retained to provide a solution to remediate the expansive soils and return the slab to the as-built elevations.
The challenge
A primary requirement was conducting the work while the Distribution Center remained fully operational. Keller also met the challenge of stabilizing the expansive soils without creating swell. Extreme care was required to safely lift the warehouse slab, which supported 30 foot tall, fully loaded racks.
The solution
Keller collaborated with Honda management to minimize the impact of the remediation on facility operations. A potassium chemical solution was injected to treat the expansive soils without causing excess heave. Once completed, slab and rack releveling were completed with low mobility grouting. Polyurethane grout was employed to fill the remaining voids and fine adjust the 20,000 square foot slab.
Project facts
Owner(s)
American Honda Motor Co., Inc.
Main contractor(s)
Phoenix I Restoration and Construction Ltd.