Upon the discovery of differing ground conditions, Keller provides design-build solution to get project back on track.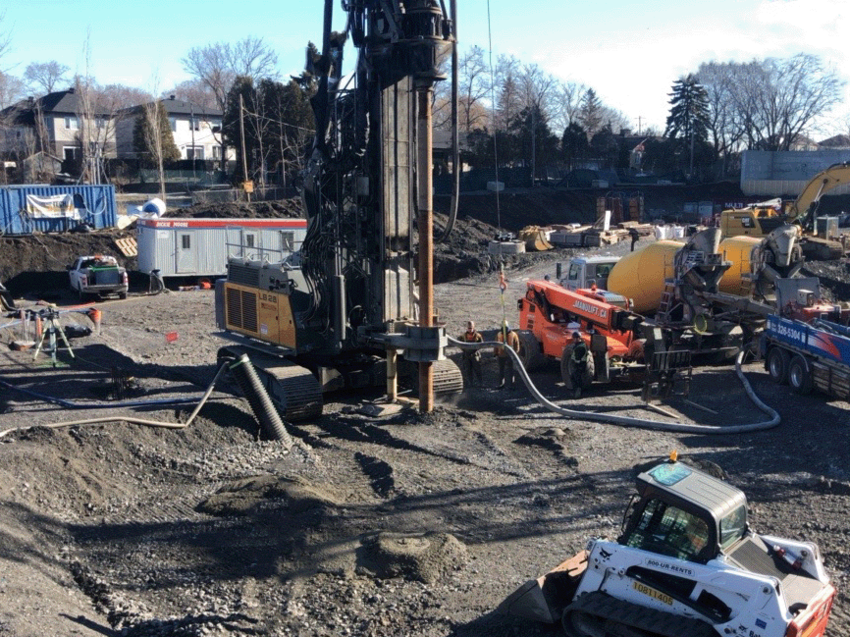 The project
A 12-story condominium building was constructed with 1 to 2 basement levels. The site was bordered on the North and South by other residential properties, a main road to the East, and the Saint Laurence River to the West. Initial designs called for a raft, or mat, foundation to distribute the load of the building across a larger surface area.
The challenge
Once foundation work began, weaker soils were present at the bottom of the excavation than originally thought. A ground improvement solution was required to strengthen the soils and get the fast-tracked project back on schedule.
The solution
Driven piles were recommended, but the general contractor set to find a more cost-effective solution that still strengthened the soil to meet project specifications. Keller proposed a rigid inclusion design to meet the client's requirements and was awarded the contract. Approximately 20,000 SF (1858 sq. meters) of the area was treated with over 265 rigid inclusions. Not only did Keller's work exceed project expectations, but they were able to get the project back on schedule.
Project facts
Engineer(s)
Keller, BES ( Bureau d'étude spécialisé)