Keller conducted a ground improvement solution for The Shore, a new mixed-use structure.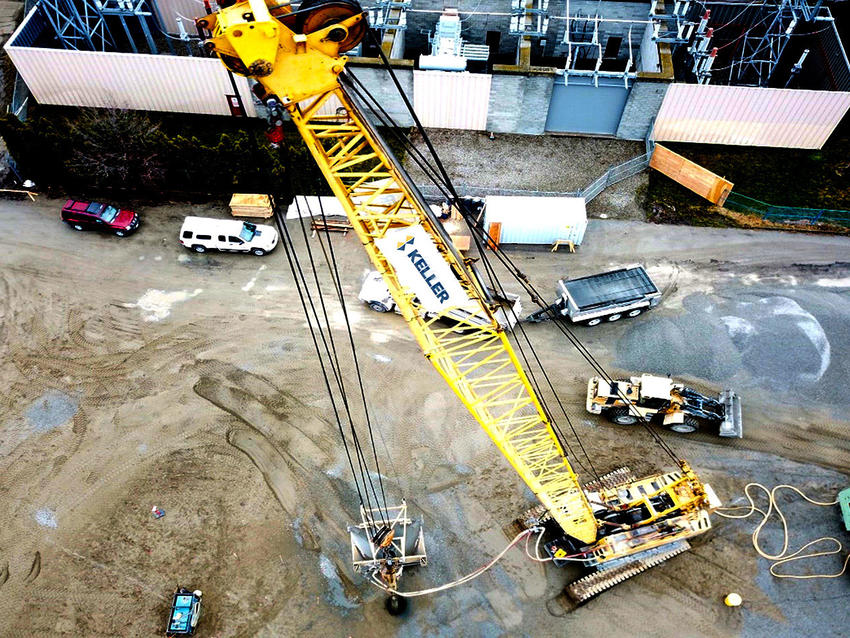 The project
Rise Commercial Developments planned a new 6-storey mixed-use structure to facilitate the vibrant culture of Kelowna, BC. The Shore is a 105,000 sq ft building that will provide a place to live, work, shop, and eat. Keller was contracted to install stone columns to support the planned structure.
The challenge
The main challenge was installing the stone columns vertically in tight column layout grids to ensure the elements would support the proposed weight of the mixed residential / commercial development. The subsurface conditions consisted of unconsolidated silty sand sediments and produced settlement concerns. Subtrade work overlapped, causing a conflict in schedules.
The solution
Keller conducted a ground improvement solution utilizing dry bottom feed vibro replacement to install 590 x 900 mm diameter stone columns across the building footprint. Two load tests were performed on individual columns confirming the ground improvement solution was successful. Site logistics and safety protocols needed to be thoroughly planned, reviewed, and executed each work shift. Coordination between subtrades was a constant theme discussed in daily meetings on site and allowed all work to be completed safely.
Just wanted to send a quick note for a job well done! Thanks for looking after us!
Vice President - Construction, Rise Commercial Developments
Project facts
Owner(s)
Rise Commercial Developments
Engineer(s)
GeoPacific Consultants Ltd.